You must allow cookies and JavaScript for a proper shopping experience.
Sort:
Showing 321-322 of 322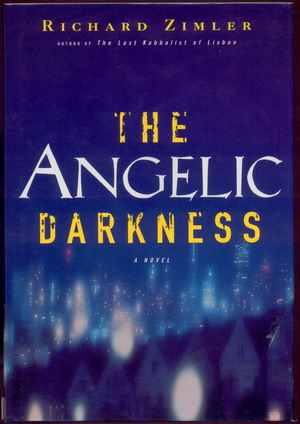 Price: $95.00
Publisher: New York, Norton : 1999
Seller ID: 001825
Binding: Hard Cover
Condition: As New
---
From the author of International Bestseller 'The Last Kabbalist in Lisbon' this beautiful true First edition is in Very Fine condition. It has never been read. The dustjacket is also very fine and of course it is not price-clipped. Mr. Zimler has signed this copy directly on the title page. With 'The Angelic Darkness', Zimler has written a haunting story of eroticism and redemption. It is a novel whose hypnotic combination of the ordinary with the fantastic evokes the power of John Fowles' 'The Magus'. We have a main character that is drawn into a kabbalistic world of storytelling, occult char...
View More...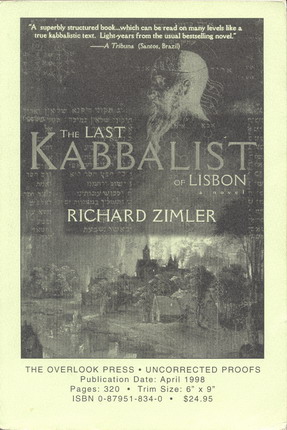 Price: $95.00
Publisher: New York, Overlook Press : 1998
Seller ID: 001257
Binding: Original Wraps
Condition: Near Fine
---
This wonderful piece of modern literature was an overnight international bestseller when it was published in 1998. This book was published by the Overlook Press in Woodstock, New York in a very small printing. I was told that the printing was less than 5000 copies. This proof is in near fine condition. It shows light shelf wear. The book transports the reader into the mystical universe of the Kabbalah during the Lisbon massacre of 1506. Just a few years earlier, Jews living in Portugal were dragged to the baptismal font and forced to convert to Christianity. Many of these "new Christians" pe...
View More...