You must allow cookies and JavaScript for a proper shopping experience.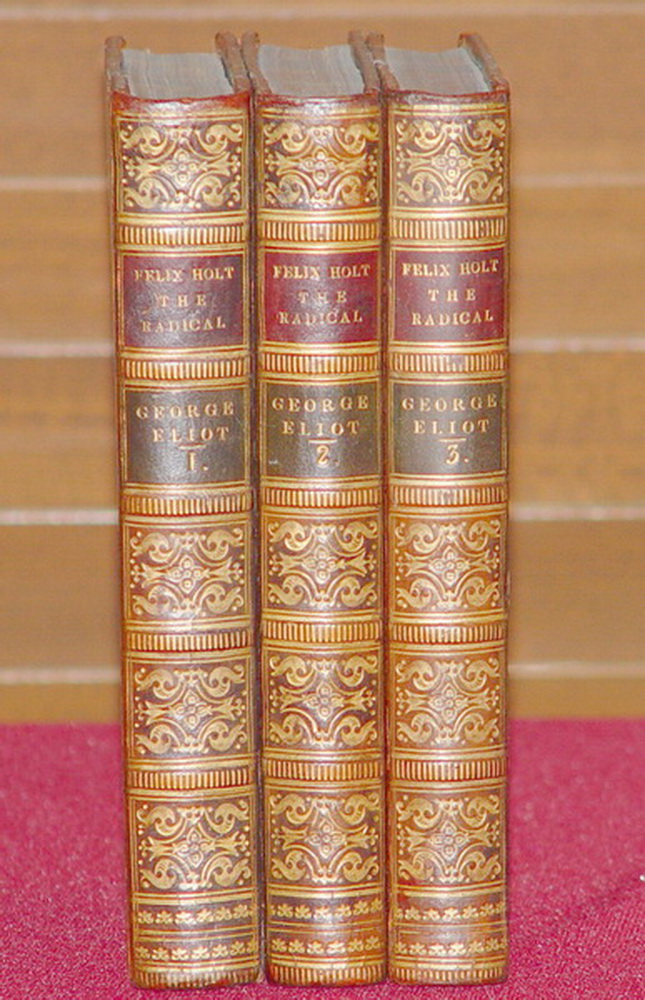 Price: $775.00
Publisher: London, William Blackwood and Sons : 1866
Edition: First Edition
Seller ID: 003963
Binding: Half-Leather
Condition: Very Good+
---
George Eliot was one of our finest 19th century novelists. She was also responsible for Silas Marner as well as The Mill on the Floss. The is a gorgeous three volume set of the First edition of Felix Holt: The Radical. The volumes are in half-leather over marbled boards and the endpapers are marbled as well. The spines are finely and intricately decorated in gilt and all of the edges are marbled. The textblocks are absolutely clean with no foxing and the book is printed on woven paper. There is a very small bit of soiling to the half-title and the verso of the ffep in volume two but it does no...
View More...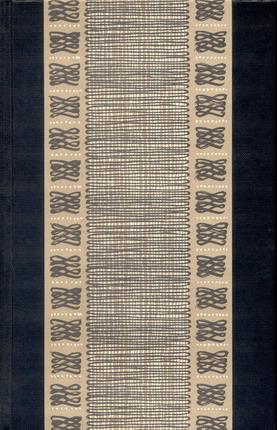 Price: $175.00
Publisher: New York, Limited editions club : 1953
Edition: 1st Thus
Inscription: . Signed by Illustrator
Seller ID: 002280
Binding: Slip-Case - Hard Cover
Condition: Fine
---
George Eliot was the pen-name for Mary Ann Evans who was also frequently known as Marion Evans to her friends. She was also the author of The Mill on the Floss, Felix Holt, Daniel Deronda, and a number of other wonderful novels. Her writing is exquisite and Silas Marner is one of the great classics in the history of Western literature.1st Thus. Signed by Ilustrator, The book is in Fine condition, The slip-case is somewhat stained and the label on the slipcase is beginning to loosen from the left side. Beautiful LEC in Good only slipcase. The Limited Editions Club was founded in 1929. It was th...
View More...