You must allow cookies and JavaScript for a proper shopping experience.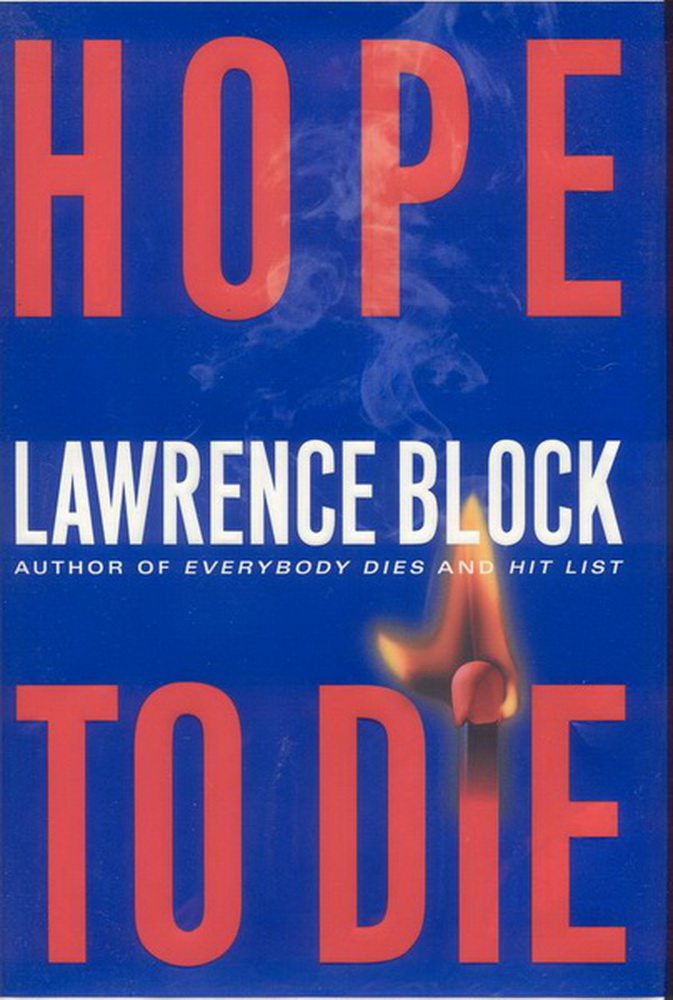 Price: $59.00
Publisher: New York, William Morrow and Company Inc : 2001
Edition: First Edition
Inscription: Signed by Author
Seller ID: 001215
Binding: Cloth
Condition: Fine
---
Twenty-Five years ago, Lawrence Block, who is a Grand Master of The Mystery Writers of America, introduced his acclaimed unlicensed private investigator, Matt Scudder, to the New York crime scene. This character remains one of the most complex and richly human protagonists in noir fiction as he pursues a faceless adversary with a unique talent and taste for murder. This First edition and First printing of Hope To Die is in fine condition and has never been read. It is signed directly on the title page by Lawrence Block. It is an advance copy of the hardcover first edition and it still contains...
View More...
Price: $65.00
Publisher: New York, William Morrow and Company Inc : 2001
Edition: First Edition
Inscription: Signed by Author
Seller ID: 002947
Binding: Cloth
Condition: Fine
---
Lawrence Block is the author of dozens of acclaimed novels including Hope To Die. He is a four-time winner of the Edgar Allan Poe award and has written more than fifty books. This volume is in Very Fine condition and has not been read. Mr. Block has signed this copy directly on the title page. The title "Small Town" refers to New York City which the author feels is really a small town, filled with men and women from all walks of life. Their aspirations,fears,disappointments,and triumphs are interconnected by bonds as unbreakable as they are unseen. Lawrence Block is also a Mystery Writers of A...
View More...